Posted By Kerri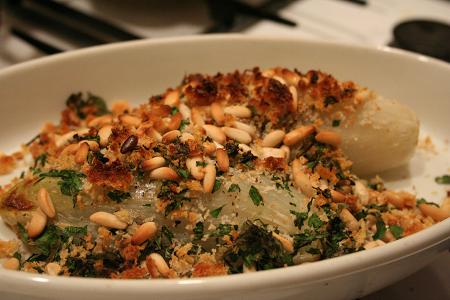 I've not cooked chicory before, mistakengly believing it was related to fennel and therefore tasting of aniceed (which I believe to be Rong) but toady we attempted an Italian braised dish.
The chicory was steamed in water and lemon then baked in the oven with garlic, parsley, breadcrumbs and pine kernels.
It was ok, Stephen said he preferred the flavour before it was baked, I felt a bit ambivalent about it.
G
No Comments! Be The First!
Leave a Reply
You must be logged in to post a comment.