Posted By Stephen
Tonight we decided to try stuffing a pork loin. Kerri made a sage, onion and bacon stuffing which we stuffed into the opened and flattened pork loin. We rolled it and Kerri tied it up with little bows. Served with roast potatoes, parsnips and peas. We'd planned to have butternut squash with it too but forgot somewhere along the way. Tasty though.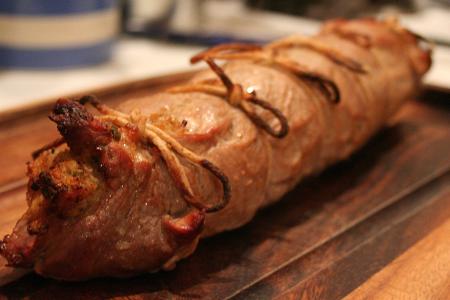 F
No Comments! Be The First!
Leave a Reply
You must be logged in to post a comment.