Posted By Kerri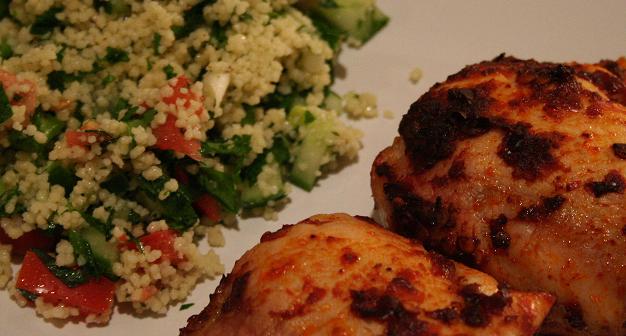 Tonight, we roasted some chicken thighs in harissa and served them with tabbouleh. It was quick and tasty. We made the tabbouleh with lots more parsley than usual as recently we've had it a few times in Turkish restaurants and have noticed that this tends to be the primary ingredient. It was good but I should have chopped the parsley smaller.
G
No Comments! Be The First!
Leave a Reply
You must be logged in to post a comment.