Posted By Stephen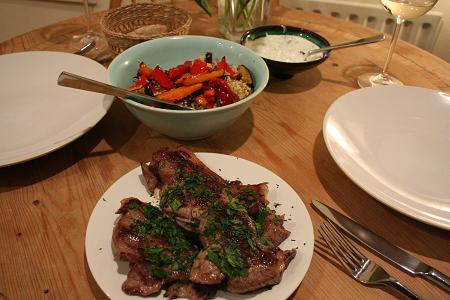 Tonight we had planned to make lamb kofta, but the lamb mince that we'd bought on Saturday had not lasted well so we bought some lamb chops at the last minute. We seasoned the lamb chops with salt and garlic and pan-fried them, then sprinkled them with parsely and a squeeze of lemon juice. We mixed the roasted vegetables with some couscous which went well together. The yoghurt and mint was a good accompaniment.
F
No Comments! Be The First!
Leave a Reply
You must be logged in to post a comment.