Posted By Kerri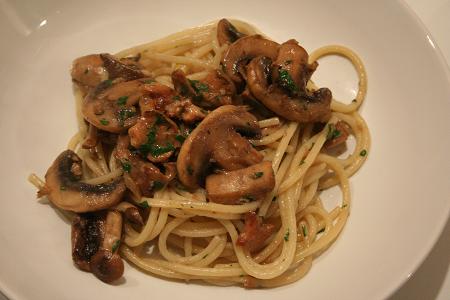 Tonight, we made a mixed mushroom pasta dish by frying some shallots and garlic, adding the mixed mushrooms with some thyme and lemon juice then finishing with brandy and creme fraiche.  It was ok but a bit bland.  Would have been good with bacon.  And cheese.
G
No Comments! Be The First!
Leave a Reply
You must be logged in to post a comment.