Posted By Kerri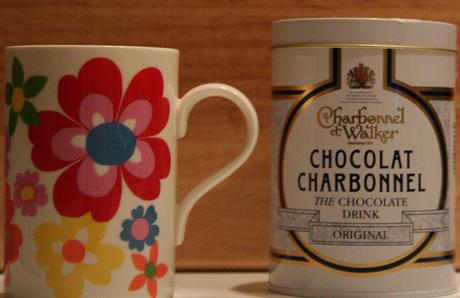 It's been lovely and bright and quite warm lately but today was cold, it even snowed briefly. After lots of tidying up in the garden we came inside and cooked a warming casserole. The afternoon was spent reading the papers and after an early shower I thought some hot chocolate would be just the thing to round off the weekend.
This is regarded as the best hot chocolate in the world evah, and I have to agree that it's pretty good (so good that you can just spoon the chocolate out of the tin). I made it with all milk, heated on the stove then added a good couple of teaspoons of the pure chocolate flakes and whisked it until it was frothy. Would be really good with some whipped cream on top.
G
No Comments! Be The First!
Leave a Reply
You must be logged in to post a comment.