Posted By Kerri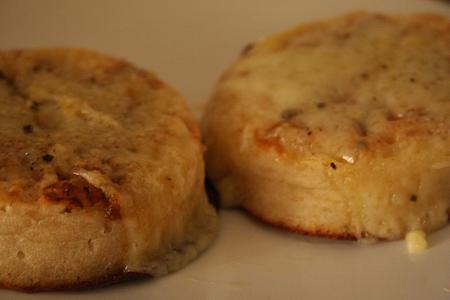 Stephen was out tonight and I had planned to use up the smoked mackerel fillets we bought last time he was out (I couldn't be bothered to eat them that time) but I just couldn't be bothered – again. So, I foraged around and found some crumpets that were dangerously close to their sell-by date (don't know how I let that happen!)
Toasted, toped with cheese which was melted under the grill and eaten with a cup of tea. They were good but the picture actually makes them look better than they were.
Am hungry again now though.
G
No Comments! Be The First!
Leave a Reply
You must be logged in to post a comment.