Posted By Kerri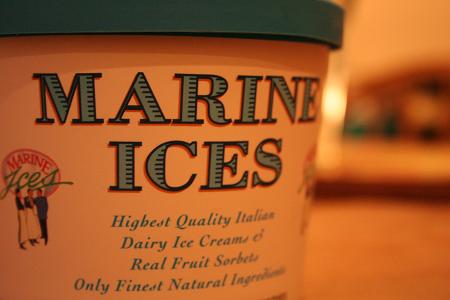 Probably my favourite ice cream comes from Marine Ices in Chalk Farm. I first found it on a late night excursion with my best friend who told me how she used to have her birthday parties there when she was small, the best part about it being the ice-cream birthday cake that they served.
Stephen and I have been there a few times, they serve really good pizza and pasta in the main restaurant or you can go just for ice-cream. It looks as if it hasn't changed since they first opened in the fifties, the ice-cream (as many flavours as you can think of) comes served in little metal dishes with long spoons.
We don't go there so often now because we've moved and it's no longer as local as it was so imagine my delight when we found takeaway ice-cream in a small Italian deli. near our flat. We bought coffee flavour. Now we just need some of those little dishes for the authentic Marine Ices experience.
G
No Comments! Be The First!
Leave a Reply
You must be logged in to post a comment.