Posted By Kerri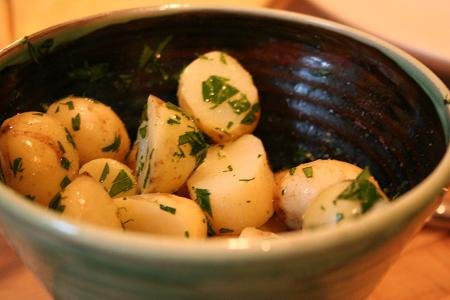 Tonight, we used up the leftover pork that we roasted yesterday. We had some leftover cauliflower cheese and salad that Stephen made a brilliant honey and mustard dressing to go with (honey, Dijon, olive oil, cider vinegar and salt) and the first Jersey Royals of the season.
I'm not a huge fan of new potatoes but I love these. We served them with butter, salt and parsely. They were really good.
G
No Comments! Be The First!
Leave a Reply
You must be logged in to post a comment.