Posted By Stephen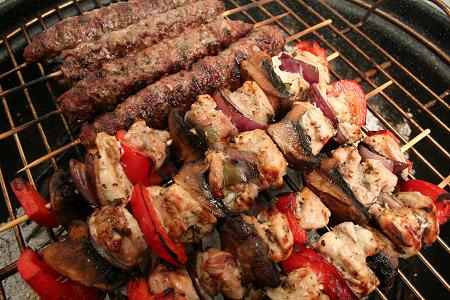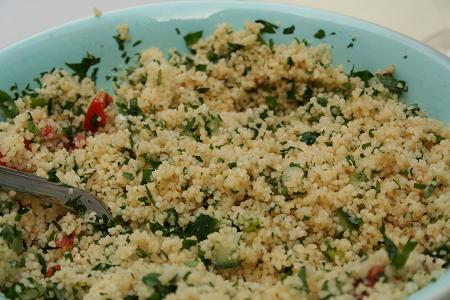 Another sunny Saturday; another barbecue. I'm starting to worry that we're running out of luck and that next weekend it is going to be snowing. But hopefully that is just paranoia.
We made some lamb kofta on skewers, similar to our previous recipe (but with a heavier hand on the seasoning which worked out well) and also some chicken kebabs with vegetables. We marinated the chicken in olive oil, lemon juice, bay, garlic and salt and pepper. My favourite was the lamb but Kerri's favourite was the chicken. Served with some tasty tabouleh.
We had some barbecued halloumi as a starter, but I wasn't paying enough attention to it and it melted a bit more than was ideal and didn't end up with nice, neat stripes. Still tasty though.
F
No Comments! Be The First!
Leave a Reply
You must be logged in to post a comment.