Posted By Stephen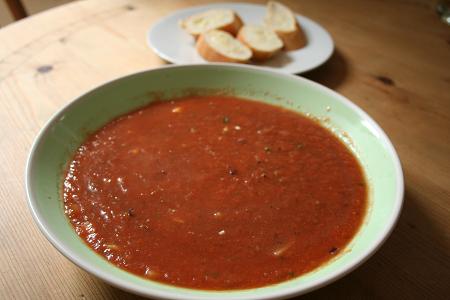 I had a day off today, so had to look around for lunch. I'm ashamed to say that I didn't make it myself; I bought some gazpacho from our local deli. It was good and tasted a lot fresher than carton soups from supermarkets.
No Comments! Be The First!
Leave a Reply
You must be logged in to post a comment.