Posted By Stephen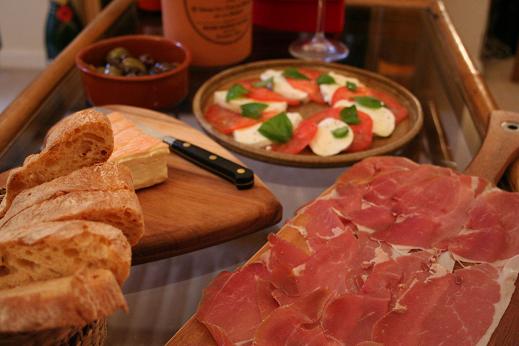 On Friday night we had a "picnic" at home with a mixture of Italian nibbly things and some French cheese. Marinated olives, tricolore salad (with really nice mozarella), San Danielle prosciutto, Napoli salami and Munster cheese.
No Comments! Be The First!
Leave a Reply
You must be logged in to post a comment.