Posted By Kerri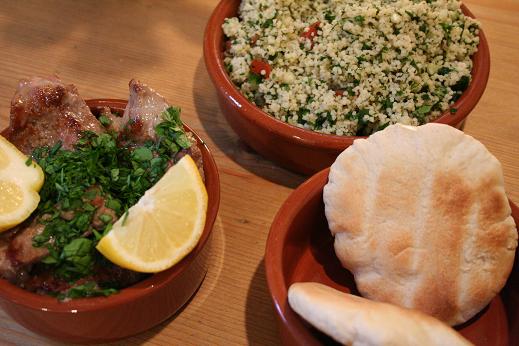 A quick dinner this evening of lamb chops, marinated in garlic and rosemary, fried and served with some leftover tabbouleh and pitta bread. Tasty but two chops each would have been better.
No Comments! Be The First!
Leave a Reply
You must be logged in to post a comment.