Posted By Kerri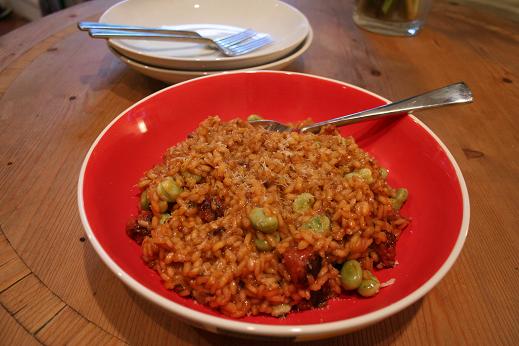 In another attempt to use up our ever-expanding sage bush, tonight we made risotto. This is normally Stephen's domain but I've long felt it was something I should conquer. It turned out ok, despite the fact that the shallots and celery caught, as did the chorizo.
Normally, we'd use rosemary for this but the sage worked well. And the broad beans added a nice freshness too.
G
No Comments! Be The First!
Leave a Reply
You must be logged in to post a comment.