Posted By Kerri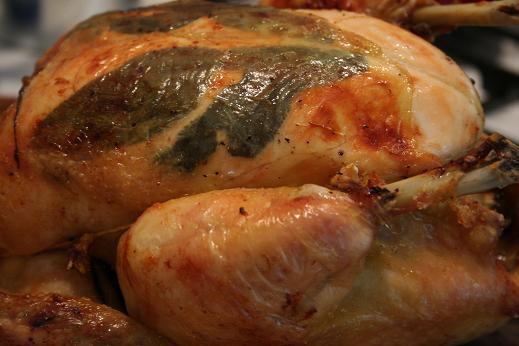 Our herb garden is growing very successfully and one of the best plants is the sage. We've neglected it somewhat though so today decided to use some with our chicken. We filled the cavity with some of the bigger leaves, pushed some under the skin and chopped some up to make stuffing. The result: perfectly cooked roast chicken with a fragrant, sagey flavour.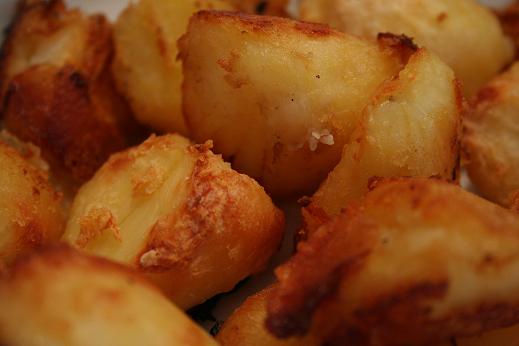 Of course, we had to have roast potatoes too. Stephen has stolen my crown and he is now in charge of the roast potatoes (as well as the chicken) and he cooked these perfectly crunchy, tasty potatoes.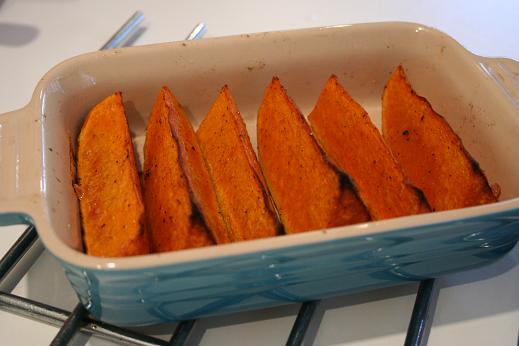 We also had some roasted butternut which was sweet and looked really pretty, both in it's dish and on the plate.
Gravy, runner beans and cabbage completed the feast which brightened up a rainy Sunday.
G
No Comments! Be The First!
Leave a Reply
You must be logged in to post a comment.