Posted By Stephen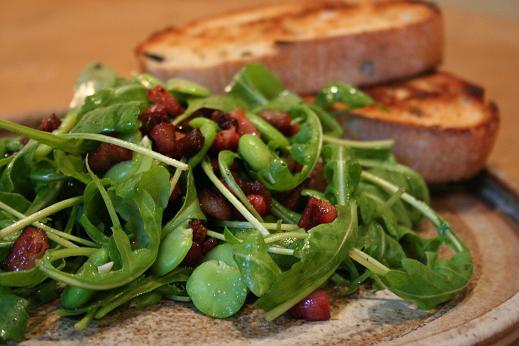 Broad beans are so good when they are in season and we bought a load of them this evening. We both had big lunches so felt something light tonight would be enough. Broad beans and pancetta salad with rocket, served with a simple vinaigrette and some toasted olive ciabatta. It was good, but the rocket was a bit too strong and overpowered the broad beans unless you ate them separately. The tasty little nuggets of pancetta were brilliant. Next time we'll use milder leaves and maybe add some feta.
We drank a Premier Cru Rully with it, which was good. And good that it was good, since we still have eleven bottles of it.
No Comments! Be The First!
Leave a Reply
You must be logged in to post a comment.