Posted By Stephen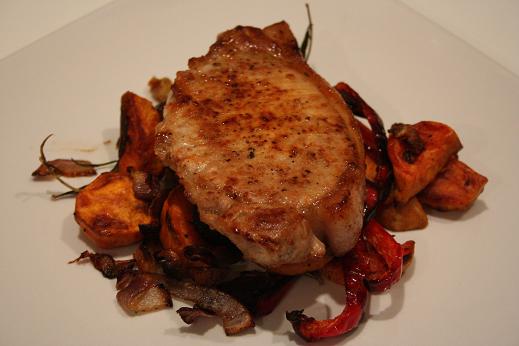 Tonight we had pork loin steaks with some roasted vegetables. We roasted the vegetables (red pepper, sweet potato, onions and mushrooms) in the oven for a while, then pan-fried the pork loin steaks after dusting them with salt, pepper and paprika. The vegetables were really good, but I overcooked the pork a bit and it was a bit dried out. I should have paid more attention rather than multi-tasking. We also had some runner beans and spring greens to add some green stuff, which is always good.
No Comments! Be The First!
Leave a Reply
You must be logged in to post a comment.