Posted By Stephen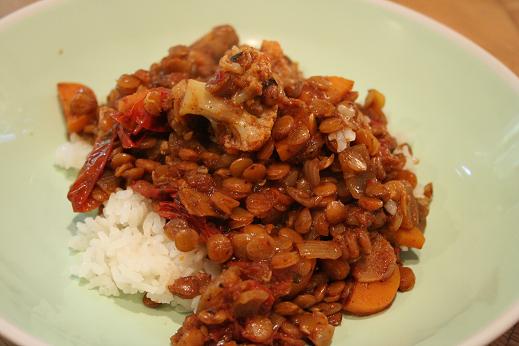 Kerri had a big lunch today, so didn't want much dinner.  I took this opportunity to make some lentils.  I fried onion, garlic and ginger with a chopped fresh chilli and a random selection of spices – coriander seed, cumin and clove (all ground).  Then I added some water, some chopped tomatoes, some carrots and some cauliflower.  Served with paella rice because that was all we had in the way of rice; must definitely do some rice shopping soon.
No Comments! Be The First!
Leave a Reply
You must be logged in to post a comment.