Posted By Kerri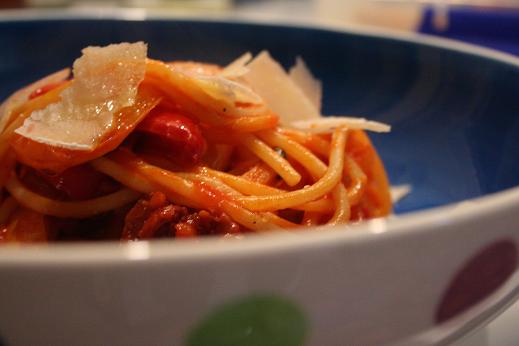 I think this has the potential to be quite good, but it needs some refinement.  I oven roasted the peppers and then added them to some softened onions, garlic and chorizo.  Next I added some basil, s&p and passata and reduced the sauce before adding a dash of worcester sauce and mixing it through some spaghetti.
It was quite sweet, partly from the roasted peppers but partly because my tomato sauce is always quite sweet.  I think maybe next time I could add some chilli in the beginning or some vegetable stock with the tomatoes.  Creme fraiche at the end may work to lighten it slightly too.
No Comments! Be The First!
Leave a Reply
You must be logged in to post a comment.