Posted By Stephen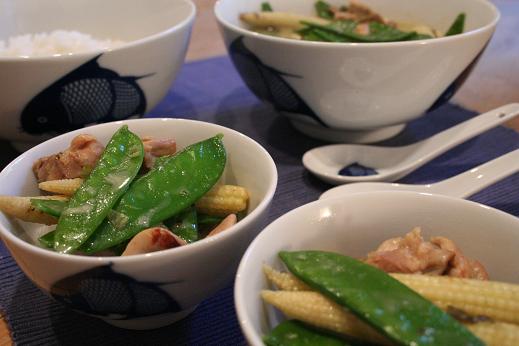 While cooking Thai green curry this evening, I was wondering how to make it slightly differently because we have had it quite a few times over the past few months. While pondering this, I was not really paying attention and burnt the chicken slightly. Which I'm claiming makes it brownish-green curry rather than green curry; hence slightly different 🙂
We had some curry paste in the fridge from last time we'd made it, but we remembered that as not being quite hot enough, so we added another couple of chillis to it. We added our usual vegetables – baby corn, mange tout and pea aubergines. It was really good and we ate it all, despite initial decisions not to do so.
No Comments! Be The First!
Leave a Reply
You must be logged in to post a comment.