Posted By Kerri
After we went to the market last night we had planned to go to Wahaca for dinner.  Stupidly, we didn't book and as it's only just opened it was busy.  All was not lost though as we ended up just up the road at La Perla  We had to wait a while for our table but when we soon forgot the wait when we started to eat.
Between the five of us we had a selection of prawns, chorizo, jalapeno peppers and pork belly to start.  This was followed by fajitas, burritos, enchiladas and red snapper.  All washed down by Pacifico beer and vanilla and pear tequila.
As we were wandering around Covent Garden we realised just how many great restaurants there are that we still haven't been to, we decided we'd make more of an effort to head into town for dinner.  Next week we're going to book Wahaca.  I wonder if the chef is as good at making fajitas as this guy?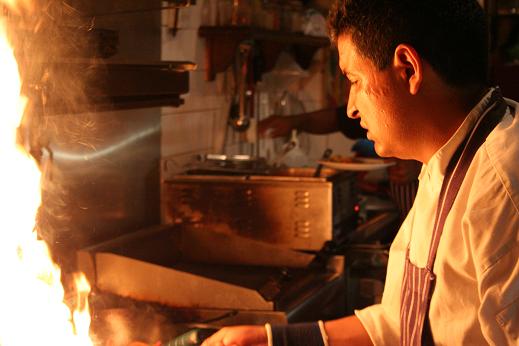 No Comments! Be The First!
Leave a Reply
You must be logged in to post a comment.