Posted By Kerri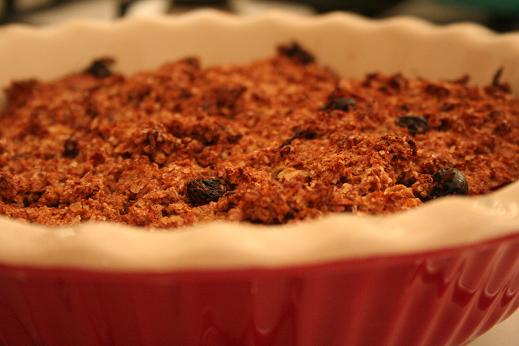 This morning Stephen made breakfast bread, to his mum's recipe. He used to eat this at home in South Africa when he was small. It was delicous, fruity and cinammony and perfect eaten with butter.
1 cup wholewheat flour
1 cup digestive bran
3 tsp baking powder
1/2 tsp ground cinnamon
1/4 tsp ground nutmeg
1/4 tsp ground cloves
Pinch salt
1/4 cup brown sugar
2 medium apples
1/2 cup raisins
1 egg
1/4 cup oil
1/2 cup water
Mix dry ingredients and raisins. Grate apples into flour mixture. Beat together egg, oil and water. Add to other ingredients and stir only until combined. Spread in greased pie plate. Sprinkle top with a little extra sugar and cinnamon. Bake at 200 degrees C for about 30 minutes. Serve warm.
No Comments! Be The First!
Leave a Reply
You must be logged in to post a comment.