Posted By Stephen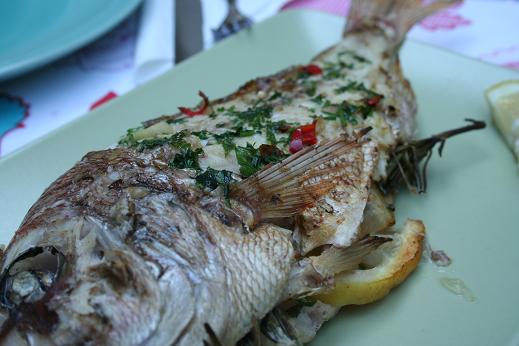 Our second barbecue in as many days! It seemed like a waste not to barbecue on any rain-free weekend days, so we bought some fish to burn. It was a pink / red sea bream this time – the first time I remember having one. We bought it from a local fishmonger and when he heard that we were planning to barbecue it, kindly gave us some of his oil, garlic and herb marinade. We spooned some inside, as well as onto the outside of the fish while it was cooking (having the skin stick to the barbecue helped here, as you can see ;-)).
We also had some squid as a starter, which we had cut open to make squid "steaks" along with the tentacles: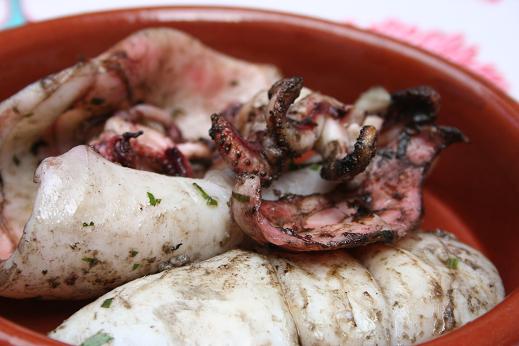 Unfortunately the squid doesn't look very appetising; we'd marinated it in the oil, garlic and herb mixture which caught alight the moment it went onto the barbecue, giving it a greyish tinge. When we were planning it, I imagined it golden and swimming in delicious garlic butter. Something to try for next time. As it was, it was still tasty though, with a squeeze of lemon and some more of the marinade spooned onto it.
No Comments! Be The First!
Leave a Reply
You must be logged in to post a comment.