Posted By Kerri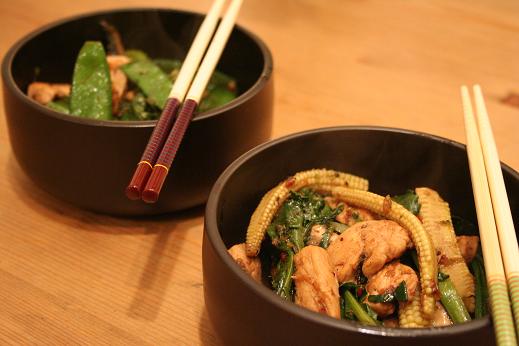 As is typical of most Mondays, we went for something light for dinner in a vague attempt to atone for the extremeties of the weekend. This was pretty much our usual chicken stir fry but with the addition of basil at the end which lifted the whole dish and made it much more fragrant.
We got to use our new chopsticks too, aren't they pretty?
No Comments! Be The First!
Leave a Reply
You must be logged in to post a comment.