Posted By Kerri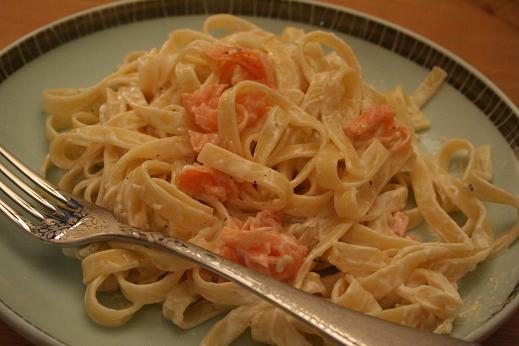 I found this recipe on the BBC Good Food site today while looking for a simple dessert. It sounded interesting: salmon, lemon juice, horseradish and creme fraiche. Stephen is out tonight so simple seemed the way to go.
It was ok but the flavours were just a bit wrong. I like horseradish with fish but this just didn't seem to work. It was slightly too sweet and it all went a bit claggy. The telling thing about it was that I didn't finish what was on my plate, didn't go back for seconds and threw away the remainder from the pan.
No Comments! Be The First!
Leave a Reply
You must be logged in to post a comment.