Posted By Stephen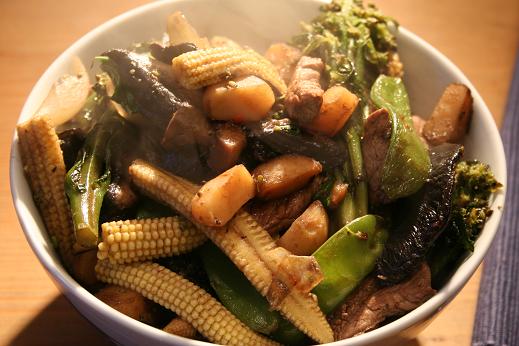 Kerri wanted to cook water chestnuts tonight and we didn't have any and Waitrose didn't have any when she went shopping there. So I volunteered to get some on the way home. I visited about 10 shops on the way home and only found them in the last one. I hadn't thought they'd be that hard to find, but for some reason they were.
The chicken and basil stir fry that we cooked a few nights ago was really tasty, so we decided to do something similar to that and just add the water chestnuts. It was of course a Thai recipe and the water chestnut is Chinese, but this lack of authenticity wasn't bothering us as we were both rather hungry. It turned out well, but not as well as the chicken and basil even though the recipes were very similar (apart from of course the chicken vs beef and the water chestnuts vs no water chestnuts).
No Comments! Be The First!
Leave a Reply
You must be logged in to post a comment.