Posted By Kerri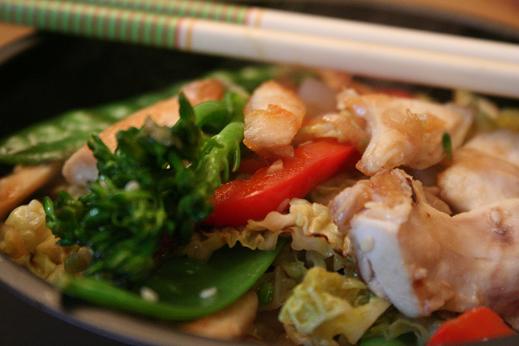 Chicken stir-fry. Again. We're not winning any prizes for originality with this one are we? It's the best way I know to use up leftover chicken though and since Stephen bought a super-chicken yesterday, we had to do something. It is tasty though and quick to throw together, which is a definite winner on a Monday night.
Quick as it was, we did spend most of the evening in the kitchen tonight using the rest of the chicken to make stock and baking potatoes and salmon for tomorrow night's fishcakes.
G
No Comments! Be The First!
Leave a Reply
You must be logged in to post a comment.