Posted By Stephen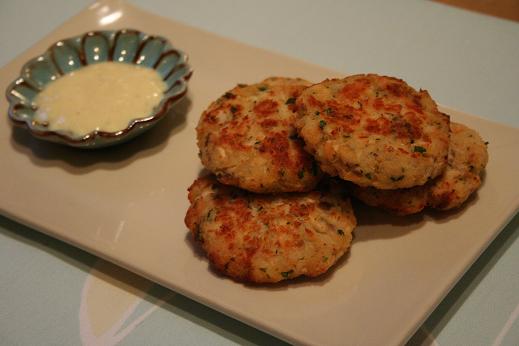 Last time we made salmon fishcakes, they were a great success and we were keen to repeat that success. We had bought some horseradish on the weekend and were keen to use that too, so we grated some into the fishcakes and also made some creamed horseradish sauce. I'm sad to report that the fishcakes were not that great this time; not much taste despite our dutiful baking of the potatoes and salmon. They tasted salmony enough, but not of much else; the horseradish had mellowed down into insignificance during cooking and they needed more seasoning. Even the photograph looks rather bland.
Hopefully they'll return to form next time we try. For now, we have loads of horseradish sauce to use up and we're planning roast beef for the weekend. Mmmmmm roast beef.
No Comments! Be The First!
Leave a Reply
You must be logged in to post a comment.