Posted By Stephen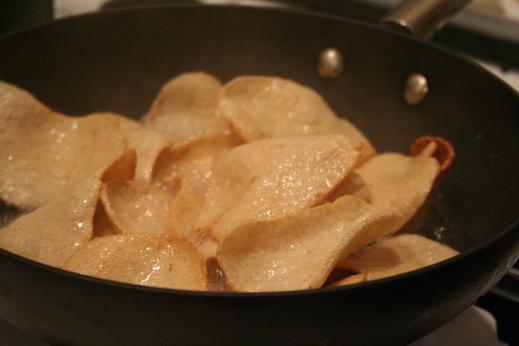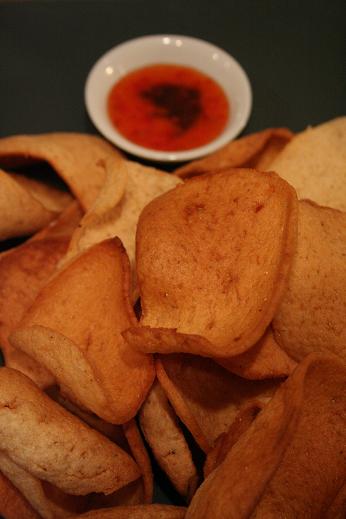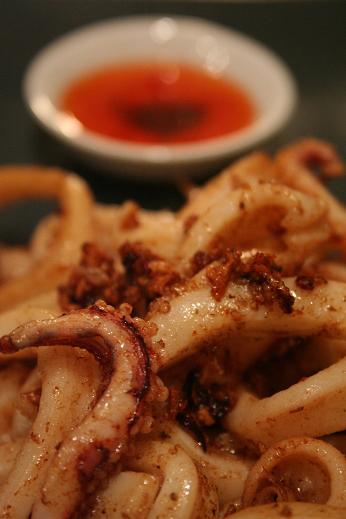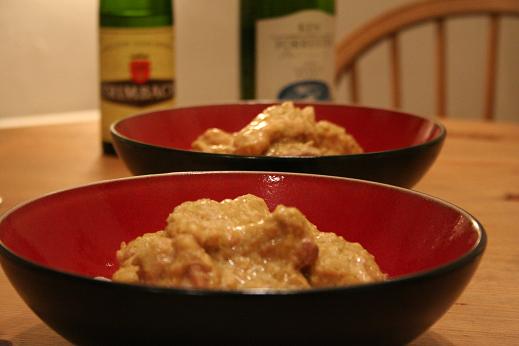 We'd been planning to go to Oriental City last night and buy ingredients for a Thai banquet; we didn't end up going but managed to scavenge enough ingredients from the shops of Fulham to put it together anyway.
First up were prawn crackers. Friends of ours had actually bought these for us from Oriental City a couple of weeks ago. They arrive raw in a bag and need to be deep fried. They puff up surprisingly quickly when they are cooked and it's a challenge to remove them from the oil quickly enough before they start burning. I wasn't that quick to begin with, but the last few batches turned out better.
After that, we cooked deep fried squid with garlic. If you're committed to wasting a load of oil deep frying one thing, you might as well do two. We had a rather large squid from our fishmonger and chopped it up into rings and legs, marinated it in Thai fish sauce then mixed it up with a paste made from garlic and deep fried it. The squid was really good; some was cooked better than others though but it all tasted good.
For main course, we cooked a dish that is actually Cambodian – a Khmer dish with chicken and loads of lemongrass and garlic and cooked in coconut milk. It was intensely flavoured but there was something in it that was a bit astringent; possibly the inexpertly minced lime peel which we'll need to sort out next time. Served with some jasmine rice.
In the background of the chicken picture are a half bottle of Alsace riesling which went really brilliantly with the food and also a bottle of South African chenin blanc which went well too but was not as good a match as the riesling.
No Comments! Be The First!
Leave a Reply
You must be logged in to post a comment.