Posted By Kerri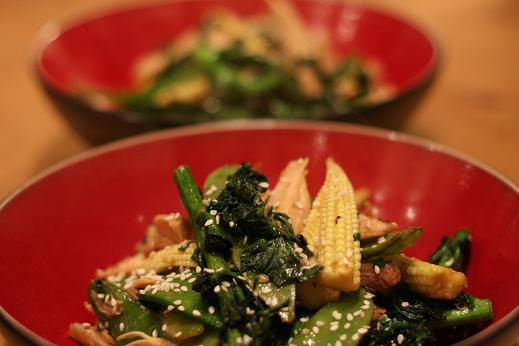 Another Monday, another chicken stir-fry.
Make a paste with four cloves of garlic and two birds-eye chillis and fry. Add the leftover chicken and heat through, throw in the vegetables and holy basil and cook through. Add two tablespoons of soy sauce and two tablespoons of fish sauce. Put the lid on and cook for a couple of minutes. Serve with jasmine rice.
We both thought this would work well with lemongrass too…look out for that next week!
No Comments! Be The First!
Leave a Reply
You must be logged in to post a comment.