Posted By Kerri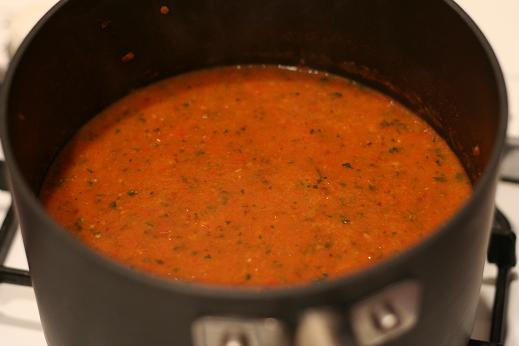 We had some leftover tomatoes languishing in the bottom of the fridge so I turned them into soup for lunches next week.
Roast some tomatoes, red peppers, red onions and garlic in the oven for about 40 minutes.
Add some vegetable stock and basil.
Blitz until smoothish.
Eat 🙂
No Comments! Be The First!
Leave a Reply
You must be logged in to post a comment.