Posted By Kerri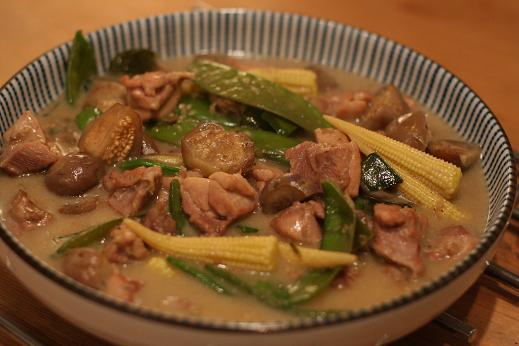 Not all that exciting because we make this a lot but this was a particularly good example. We used the reduced fat coconut milk again and I don't think I'd have been able to tell if I didn't know as the liquid was really creamy and tasty. We added some small, purple aubergines that we bought at Oriental City but sadly the yard-long beans were past their best.
No Comments! Be The First!
Leave a Reply
You must be logged in to post a comment.