Posted By Stephen
Last night, we went to visit friends for dinner and enjoyed a veritable feast.
We started with prawn crackers, accompanied by some rather good Champagne: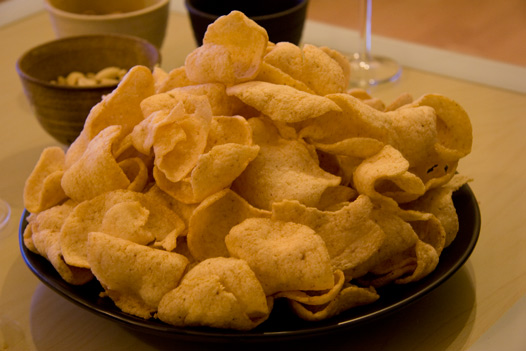 Then came the spring rolls which were filled with (if I remember correctly) pak choi, bean sprouts, rice vermicelli and mushrooms: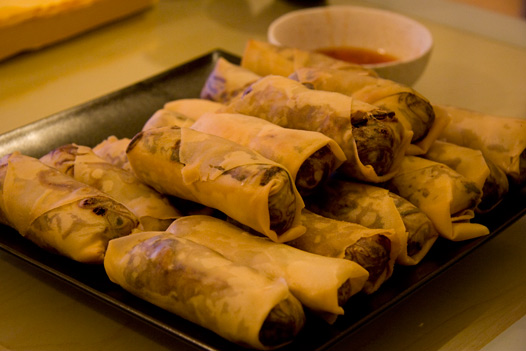 Then came the main courses, which included…
Scallops with asparagus: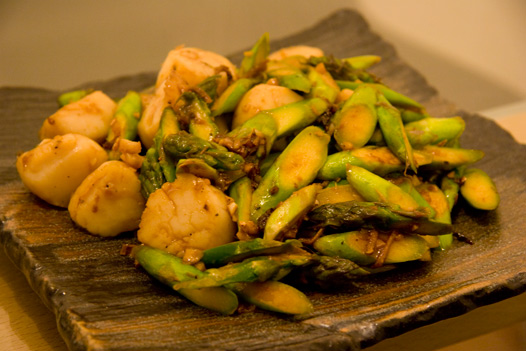 Squid: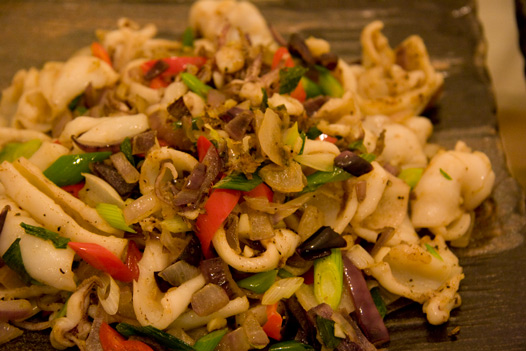 Salt baked sea bass, which was succulent: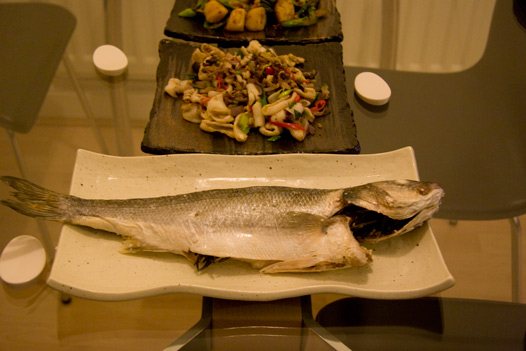 We had some relish (iirc, ginger, chilli, garlic and spring onion) which went very well with the fish and I rather enjoyed adding it to everything else too: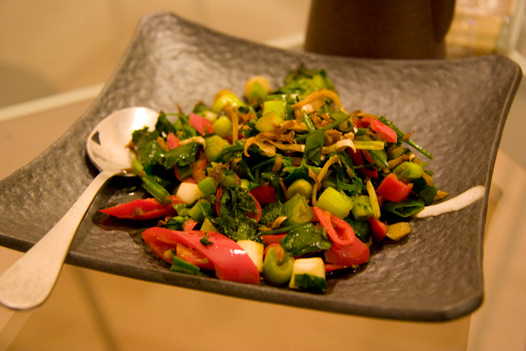 All in all, a delicious dinner.
No Comments! Be The First!
Leave a Reply
You must be logged in to post a comment.