Posted By Stephen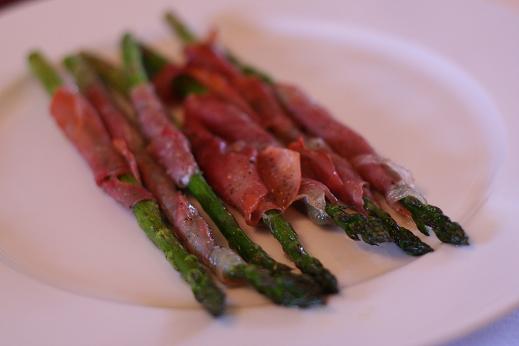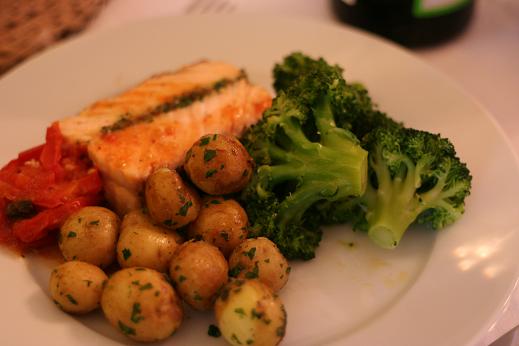 Yesterday, Kerri and I visited my sister's family, where we had a sort of pre-Christmas dinner. To start with, my sister cooked some asparagus wrapped in Parma ham. These were cooked in the oven until the ham was just a bit crispy, which turned out rather well.
For main course, we had brought along salmon and salsa verde. We have cooked it before and when we saw Rick Stein recommending it as a possible Christmas dish recently, we thought it would be appropriate. The salsa verde was from Rick Stein's recipe: parsley, mint, anchovies, capers and garlic. We roasted it on top of sliced tomatoes and more capers, which went very well as an accompaniment when we served it. Also served with new potatoes and broccoli. The salmon was organic salmon from our local fishmonger and the quality was excellent, both in flavour and texture. We presented it in slices, so it looked a little more civilised than our previous attempt linked above.
That was followed by Christmas pudding and brandy sauce, which was really tasty and a fitting end to the meal. Although it wasn't quite the end because a little later we had some Vacherin, which was of course really brilliant too.
No Comments! Be The First!
Leave a Reply
You must be logged in to post a comment.