Posted By Kerri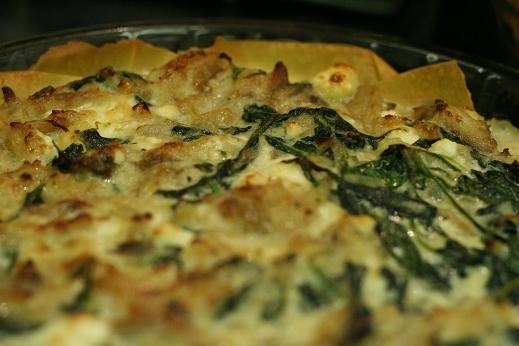 On Christmas Eve, we travelled to my mum's and took along with us the ingredients to make mackerel tart. We forgot the cream though so had to make do with milk which worked ok but resulted in a slightlier runnier tart than normal.
Sweat off some onions and garlic, add mackerel, spinach, Feta, s&p, nutmeg and cream. Add mixture to a lined pastry plate (we used filo pastry) and bake in the oven for 15-20 minutes.
No Comments! Be The First!
Leave a Reply
You must be logged in to post a comment.