Posted By Stephen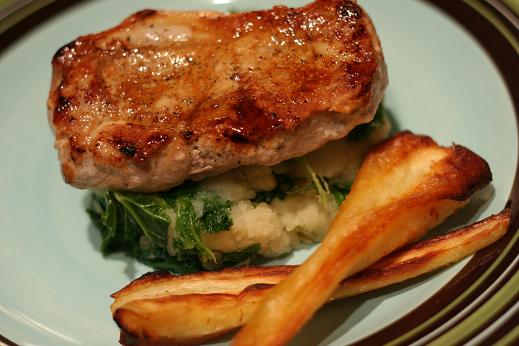 Bit of a mish-mash (geddit?!) tonight as we were trying to use up vegetables from the weekend. We had lots of leftover potatoes, leeks and kale so Stephen suggested pork chops with mashed potatoes and the vegetables. I thought it would be more interesting to mix the vegetables up so I did that while he fried off the chops.
It turned out well, the kale was a little past it's best but hidden amongst the mashed potatoes and sauteed leeks it wasn't too bad. A good way to use up the leftovers and quick too.
No Comments! Be The First!
Leave a Reply
You must be logged in to post a comment.