Posted By Kerri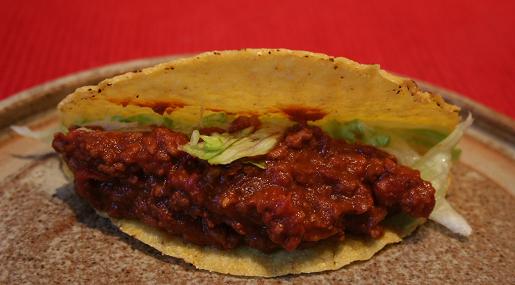 I wasn't going to post this because I couldn't get the picture to work but it doesn't look as bad as I remembered so here it is: Tuesday night's dinner…apologies for the delay!
Chilli, made to our usual recipe a while ago and frozen for an emergency. Tonight's emergency being Stephen working late and an empty fridge. We served them with taco shells for quickness. Very tasty but impossibly messy to eat!
Note to self: next time, increase the chilli!
No Comments! Be The First!
Leave a Reply
You must be logged in to post a comment.