Posted By Kerri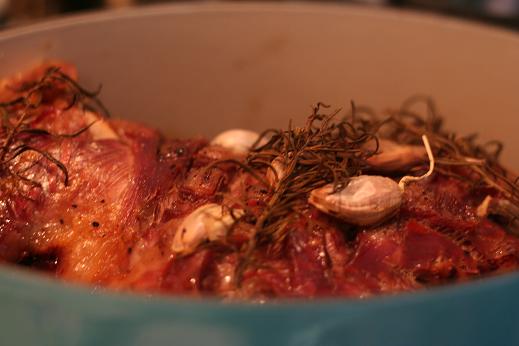 Stephen's family came to visit on Saturday and we'd originally planned to barbecue a leg of lamb since we'd enjoyed it so much last time. Unfortunately, the weather let us down so we opted to cook Jamie's lamb shoulder again. This time, as there were so many of us, we got to use a whole shoulder which we picked up from our local butcher.
We didn't do anything different, we didn't need to as it was so brilliant last time. The only slight change we made was to serve it with crushed Jersey Royals, our first of the season and leeks, as I'm slightly obsessed with them at the moment. It was as brilliant as last time but sadly no leftovers this time 🙁
No Comments! Be The First!
Leave a Reply
You must be logged in to post a comment.