Posted By Kerri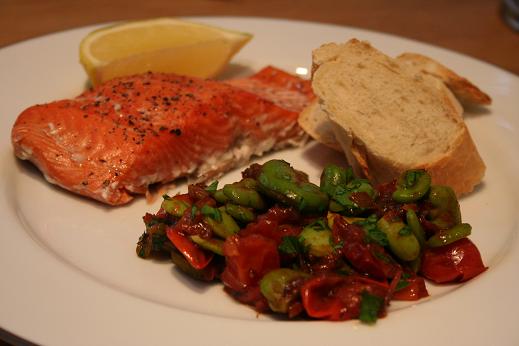 I saw this salad on a food blog somewhere but can't remember which one, I tracked the original recipe down to here though and set about cooking it last night. It was very simple and tasted really good, if a little too densely flavoured. Our version looks nothing like the picture either and I think I probably caramelised the tomatoes a little too much.
We served it with salmon which I think would have worked well if the dish had been lighter, as it was though it overpowered the salmon and worked much better with the bread.
I think this would work very well with spaghetti though which I may well try tonight.
No Comments! Be The First!
Leave a Reply
You must be logged in to post a comment.