Posted By Stephen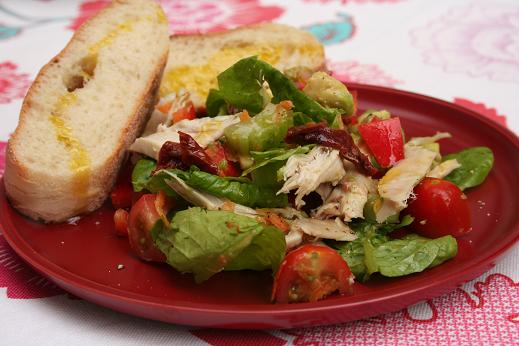 Having been on holiday in Spain last week, we mostly ate meat. Then yesterday we drove up to Suffolk where I was playing cricket and I ended up eating sausages for three meals in a row – sausage and mash for lunch, barbecued sausages in the evening and then another sausage as part of an excellent B&B breakfast. So we were in the mood for something light for lunch today and made some salad. We had some cold chicken left over from Friday's dinner, so added that too. Drizzled with some lovely olive oil and it was just what we needed.
No Comments! Be The First!
Leave a Reply
You must be logged in to post a comment.