Posted By Stephen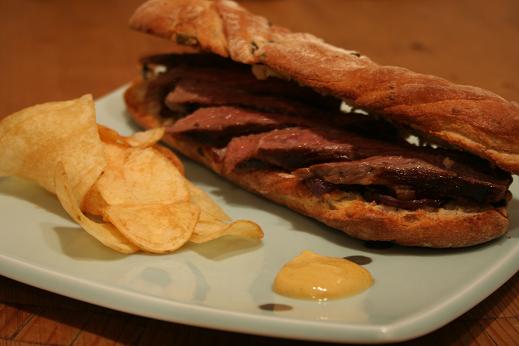 A fairly simple dinner tonight as I'd been playing cricket but got home a lot earlier then I usually do, and we realised that we actually had some time to cook something but hadn't planned anything. So we "borrowed" the steak from tomorrow's dinner, cooked that to nice and pink, then sliced it up and served it on toasted ciabatta with caramelised onions and horseradish sauce (yes, that's mustard on the plate though; the horseradish sauce was inside the sandwich). And some Kettle Chip crisps. Yum.
No Comments! Be The First!
Leave a Reply
You must be logged in to post a comment.