Posted By Stephen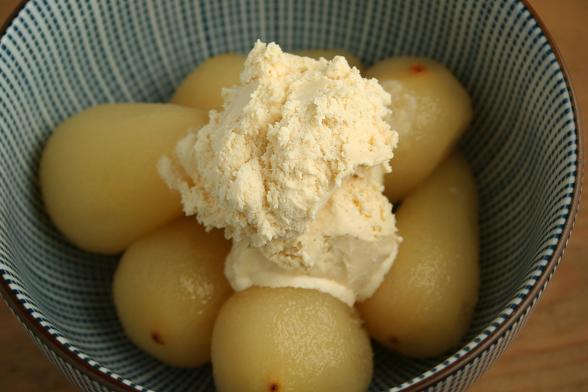 Some friends gave us baby pears preserved in sweet wine as a Christmas present.  I thought that they would go well with some vanilla ice cream, so that's what we did.  When I opened the jar I realised that the baby pears were a lot more baby than I thought they'd be; they were very tiny indeed.
The pears had quite a strong flavour from being preserved in sweet wine, so the ice cream wasn't quite strong enough to hold up to them.  A drizzle of Pedro Ximinez (a sweet, raisiny Sherry) over the ice cream gave it a bit of a kick and brought it together with the pears a lot better.
No Comments! Be The First!
Leave a Reply
You must be logged in to post a comment.