Posted By Kerri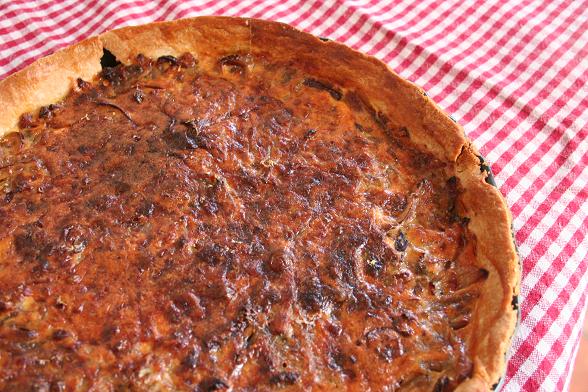 Today was a big baking day, starting with this Delia tart. I didn't make the pastry and didn't even manage to roll the ready-made stuff out very well but it tasted fine and the filling was very good. This is quite a time consuming recipe and there are various steps to go through that make it more difficult than an ordinary tart or quiche recipe but it was worth the pain.
Mine seems a lot darker than Delia's version and I'm not sure why since it wasn't overcooked, it may well be to do with the very dark yolks on the Burford Brown eggs.
No Comments! Be The First!
Leave a Reply
You must be logged in to post a comment.