Posted By Kerri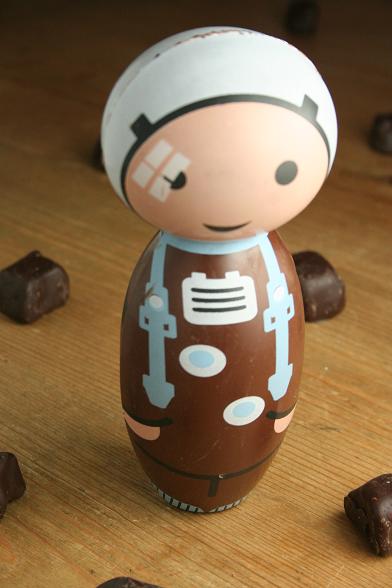 Look at him! He's so cute that he's been in my possession for three days now and I still haven't been able to bring myself to eat him. Actually, Stephen wouldn't let me eat him anyway, such as his love for all things space-related. He used to collect space Lego, did you know that?
This is the latest offering from L'Artisan du Chocolate and is available in shops from today. As well as the cute spaceman, there are also some brilliant chocolate gingers which you can see at the bottom of the picture. I wasn't so attached to those and managed to force myself to try them, the ginger hit works well with the bitter chocolate and the ginger fibres provide a pleasing mouth-feel. They come packaged in a really cool cardboard spaceship.
No Comments! Be The First!
Leave a Reply
You must be logged in to post a comment.