Posted By Kerri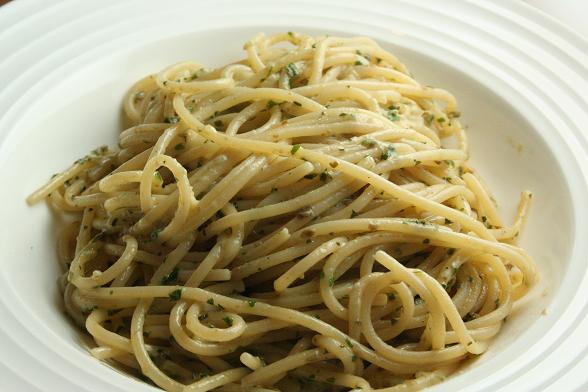 Stephen went out last night and, as it was so early, we didn't have time for dinner. He decided on a quick dish of spaghetti with grated cheese, one of his favourite comfort foods. Just as the pasta was ready, I remembered there was some leftover salsa verde in the fridge so he threw that in too. It worked well, sort of like a fishy pesto.
No Comments! Be The First!
Leave a Reply
You must be logged in to post a comment.