Posted By Kerri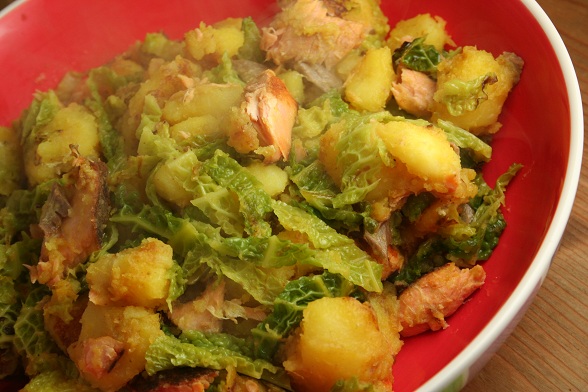 With rather a lot of leftover potatoes we weren't entirely sure how to use them up. We briefly discussed lamb chops as an accompaniment but when I got to work I noticed some half-price hot smoked salmon and, never being able to resist a bargain, I brought that home. I'd intended to use it in some kind of salad and palm the potatoes off on Stephen for lunch but he suggested we just pair it with the potatoes we already had, reasoning that the sweet, smoky salmon would work well with the spicy potatoes. I wasn't so sure, worried that there would be too much going on. Stephen was right though. It was definitely a robust dish that may not be to everyone's tastes but we liked it. Very quick and easy too.
No Comments! Be The First!
Leave a Reply
You must be logged in to post a comment.