Posted By Kerri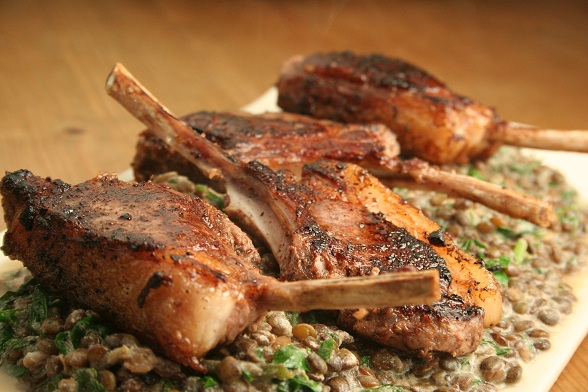 Lamb chops, marinated in oil, lemon juice, garlic and sumac. Served with yoghurty lentils. A friend alerted me to the lentil recipe saying they were the best lentils he'd ever eaten. I'm not so sure, there's something about the earthiness of puy lentils that doesn't work with dairy for me. The herbs worked very well with the sumac though and I think the lentils would have been great with just some oil.
No Comments! Be The First!
Leave a Reply
You must be logged in to post a comment.