Posted By Kerri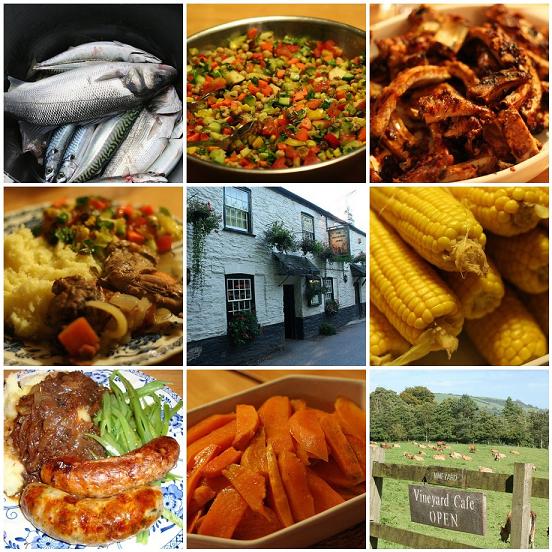 We spent last week in Devon, staying near Totnes which Wikipedia describes in the following way "It has a sizeable alternative and "New Age" community, and is known as a place where one can live a bohemian lifestyle." While I'm not sure bohemian is exactly the right way to describe us, we certainly enjoyed a week that was very different to the weeks we usually experience in London.
Along with 13 of our friends, we stayed in a large house to take part in the annual Superstars tournament, based on the popular eighties television show. We spent the week playing tennis, darts, pool, table tennis, croquet, kubb, giant Jenga, swimming and of course, eating.
Totnes has a huge amount of good, local produce to choose from and we were spoilt for choice when it came to meat, cheese and fish: some hundred mackerel were caught by the group who went off fishing for the day, some of those were dispatched elsewhere but plenty were barbecued or turned into sushi.
Luckily, most of us are interested in food and the cooking of it and we took it in turns to cook for the group each night. Stephen and I cooked our favourite slow roast shoulder of lamb which is perfect for a large group and can easily be left in a low oven while the serious business of competing in the petanque competition took place.
We ate some brilliant local pork, steak and sausages too, as well as a wonderful rabbit casserole cooked with plenty of local cider. Last year, I think I managed to photograph every meal but this year I've missed a few. Apologies to our friends who were hoping to see their culinary creations live on the internets but we were clearly too busy enjoying ouselves.
No Comments! Be The First!
Leave a Reply
You must be logged in to post a comment.