Posted By Kerri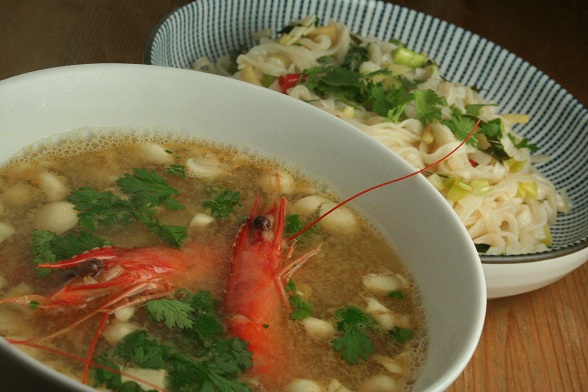 While searching to see if I had already posted this recipe, I came across this post, the opening line of which reads "The plan was for something light and spicy to counteract the amount of heavy food we've eaten over the last few days". Not that we're creatures of habit or anything but that was the exact reason we came to be eating this on Friday, the night we got home from a week of heavy food in Devon.
Habit or not, this dish is perfect for when you feel in need of something fresh and restorative and is also great if you're feeling like you might be coming down with a cold, as I did on Friday. I felt fine on Saturday and while I don't think this is magic soup or anything, there's definitely something to be said for eating plenty of chilli if you're feeling less than brilliant.
We had a stir-fried noodle dish with this too, recipe to follow.
No Comments! Be The First!
Leave a Reply
You must be logged in to post a comment.