Posted By Kerri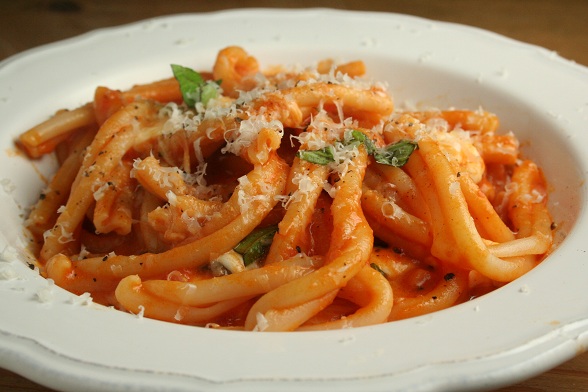 We met up with a friend for lunch yesterday and while waiting for him, popped into a small Italian deli for some coffee. I love the unusual pasta shapes you can find in these kinds of places and managed to limit myself to buying just two. This type is called caserecci and has a great rough texture that really encourages sauce to cling to it.
We picked up some mozarella while we were there which we added to a tomato sauce flavoured with capers and olives, a little like puttanesca but without the richness that comes from the anchovies. It worked quite well but was a bit soupy in consistency. Next time we'll leave the juice from the tomatoes behind. We'll also need to tear the cheese into smaller pieces so that I don't have to think up excuses to make Stephen leave the table so I can steal from his plate.
No Comments! Be The First!
Leave a Reply
You must be logged in to post a comment.